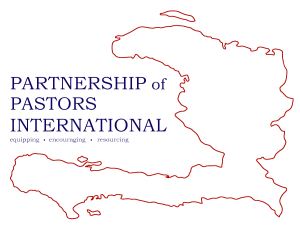 What is PPI all about?
Partnership of Pastors International (PPI) is a nonprofit organization actively involved in encouraging, training and resourcing church leaders in Haiti and other developing countries.
You can read our statements of beliefs and values below. This is why we do what we do!
Our Beliefs and Values
PPI exists to encourage, train and resource church leaders in Haiti and other developing countries.
We pursue this vision because we believe: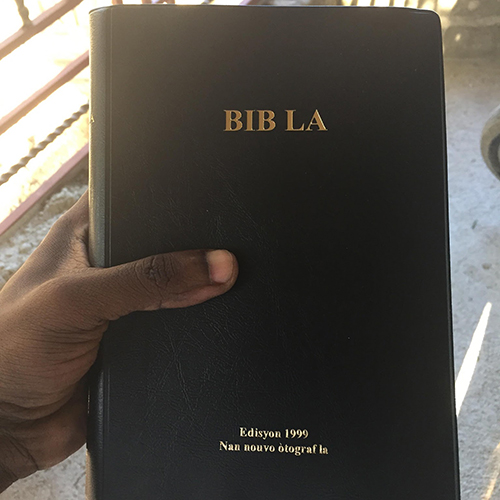 1. God has spoken to all of us through His Word, the Bible, and that changes everything (2 Tim 3:15-17; Acts 26:19-20). All Scripture is inerrant and authoritative, living and powerful (2 Samuel 22:31; Heb 4:12). We pursue this ministry vision under and through His Word.
2. Jesus, God's one and only eternal Son, lived on this earth, died once for all for the sins of the whole world, rose again to life, and ascended in victory to the Father's right hand. From there, He leads His church on His mission of rescue and restoration before He comes again (John 1:14; 1 John 2:1-2; Acts 1:8-11).
3. The Lord Jesus called His church (us!) to make disciples of all nations (Matt 28:19-20; Mark 16:15), to remember the poor (Gal 2:10), and build up local gatherings of believers in maturity and mission (1 Cor 3:10-15). Bringing people to saving faith in Christ and helping them grow to authentic maturity in Him is Job One for His church and every member of it!
4. The Holy Spirit, who is part of the divine Trinity with the Father and the Son, convicts, regenerates, indwells and empowers every believer in Jesus Christ. He guides and fills us as we follow Christ and pursue His mission (Matt 28:19-20; John 14:17; Acts 4:31).
5. God gives every person dignity and worth regardless of their ethnicity, social position, or background because He created them in His own image and His own Son died for them. All those who are believers in Christ are our beloved brothers or sisters in the Lord (Gen 1:26-27; Col 3:10-11; Phil 4:1; Philemon 1:16).
6. We are "the rich," and God speaks directly to us in His Word. He commands us to be rich in good deeds, generous and willing to share. This is the primary way to live out God's command that we love our neighbor for those of us who have so much compared with most others in the world (1 Tim 6:17-19).
Since we believe these truths of Scripture, we encourage, train and resource church leaders with these values:
In prayer to the Lord of the harvest, depending on Him to grow what we sow.
With respect and esteem toward every indigenous church leader we encounter.
Listening to, learning from and deferring to the wisdom of those indigenous pastors recognized as leaders by their peers.
With consideration for the long-term spiritual, relational and financial impact of our ministry on indigenous pastors, churches and communities.
Seeking godly excellence in all our dealings and relationships.
With an open and learning heart for the road ahead of us.
With complete integrity – personally, organizationally and financially
Founders
● Ken MacGillivray, Executive Director
● Jerry Schuitman, Board Member
● Esau Paulema, Advisor and Haiti Liaison