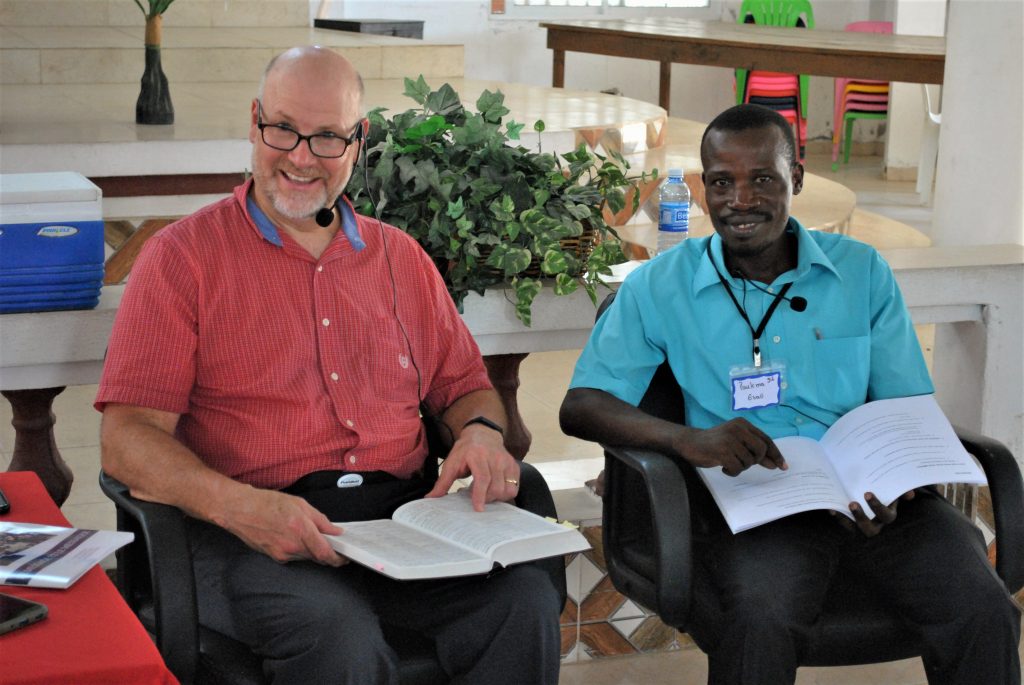 Executive Director, Partnership of Pastors International
While a student at Dallas Theological Seminary, Ken volunteered to be an English language coach for international students. "I was working at an accounting firm and going to seminary," Ken says. "I didn't have a lot of time but thought, 'We can eat lunch together and practice English.'" God had plans! Ken became friends with a number of international church leaders and the seeds of Partnership of Pastors International were planted.
As a New Testament major on the Christian Higher Education track, Ken did teaching internships at Criswell College in Dallas and Seteca Seminario Teologico in Guatemala. He graduated from Dallas Seminary with a Master of Theology (ThM) degree in 1995. Ken worked at a Big Six accounting firm for nine years (before, during and after seminary), then pastored in the New York City metro and mid-Michigan for more than two decades.
After a "vision trip" to Haiti in 2010, he began leading pastors training there in 2011. Ken says, "In so many ways the Lord has prepared me all my life for this season of Kingdom work – my seminary training, pastoral and leadership experience in larger churches, and connection with international brothers and sisters, especially in Haiti." In April 2019, he stepped out of his role as Associate Senior Pastor of Hopevale Church in Saginaw, Michigan, to formally establish Partnership of Pastors International, a nonprofit organization dedicated to encouraging, training and resourcing church leaders in Haiti and other developing countries.
Ken and the love of his life, Rena, have four young adult children and two grandchildren.