March 31-April 10, 2023 – Pastors Training in Cap Haitien and Limbé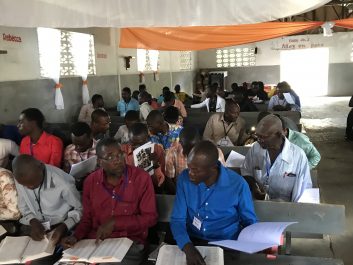 We had planned to train church leaders in two new areas on the north coast of Haiti in April – Port de Paix and La Tortue – but the Lord had other plans for us. Shortly after returning home in February, I received a letter from Missionary Aviation Fellowship (MAF). MAF has decided to suspends all flights in Haiti from April 1 through January 2024 because of increasing  threats and violence suffered by their staff. MAF operates out of Port au Prince. After prayer and conversation with our team, we decided to offer Course 1 again in Cap Haitian (pastors there are asking for it!) and in the new city of Limbé. Limbé is a crossroads town an hour west of Cap Haitien that has been on the PPI radar for some time. We had full courses in both cities, with 222 church leaders completing Course 1 and earning a Thompson Bible. Lord willing, we will be able to travel to Port de Paix and La Tortue in 2024. 
WHAT HAPPENED IN 2022?
Feb 20-March 4, 2022  – Pastors Training in Cap Haitien and Gonaives, HAITI
The Lord gave us the opportunity to train 223 church leaders in two cities – Cap Haitien and Gonaives. These two conferences may have been our best yet! We awarded 223 Thompson Bibles to each church leader who completed Course 1, gave 500 Creole Bibles and thousands of gospel tracts to these leaders for their churches. Read a summary of this trip HERE.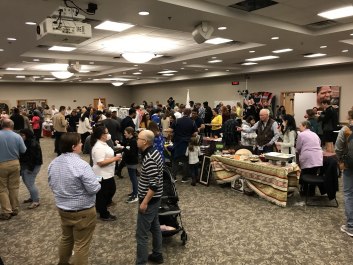 March 7-10, 2022 – Participate in World Evangelization Conference at Dallas Theological Seminary, Dallas, Texas
The seminary asked me to participate in its World Evangelism Conference on March 7-10. I traveled to Dallas immediately after our pastors conferences in Haiti and really enjoyed the time with students and other mission leaders. This opportunity gave wider exposure to our work as well as provided opportunities to encourage and influence future church leaders in Jesus' mission around the world. Check out info and watch videos of WEC week HERE.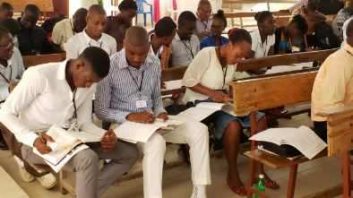 July 8-21, 2022 – Pastors Training in Ouanaminthe and Cap Haitien, Haiti
In the Lord's strength, we returned to Haiti this summer to offer three courses in two cities in northeast Haiti. This allows us to train around 300 church leaders. In Course 1, we trained the incoming class of the new Bible college in Ouanaminthe, directed by Pastor Jasmin. We also continued to mentor our Haitian ministry team in leading PPI courses. CLICK HERE to help provide Bibles and other ministry resources for church leaders in Haiti.
September 7, 2022 (Weds, 6:00-9:00pm) – PPI Cookout and Update with Pastor Esaie
A number of PPI friends and supporters gathered at Pastor Ken and Rena's house for a PPI Cookout and Update with Haitian pastor, Esau Paulema. It was a beautiful summer night. We had burgers and chicken off the grill with all the potluck fixings. After dinner, Pastor Ken and Pastor Esau gave an update on PPI happenings and future plans. Watch a summary of that update HERE.
October 16 and 23, 2022 (Sundays, 5:00-7:00pm) – Intro to the Thompson Bible workshops
We did something new this fall. With the encouragement of PPI friends, we offered two Intro to the Thompson Bible workshops at two area churches. The Thompson Chain Reference Bible is the foundational "tool" we use in all of our pastors training. It's a good Bible study tool for American Christians, too! Workshop attenders enjoyed and benefitted from getting into the Bible for themselves using the Thompson Bible. Learn more about the workshop HERE. If you're interesting in hosting a workshop, contact Ken HERE.