What's happening in 2022? A lot! As the Lord provides, we plan to:
Train around 900 church leaders in Haiti in 7-8 training conferences

Award more than 400 Thompson Bibles to pastors who complete PPI Course 1

Provide

at least

:

1800 Creole Bibles

600 resource books such as

God-Pleasing Worship

1000s of gospel tracts 

Other good ministry resources

Continue mentoring Haitian ministry teams in PPI vision and strategy

Take part in Dallas Theological Seminary's missions conference (March)

Finalize and print course workbooks for Course 3

Present the work of PPI to potential partner churches and individuals

Meet with leaders and members of the International Council for Evangelical Theological Education (ICETE) to discuss recognition/accreditation of PPI course (November)

Improve my Creole!

Be open to other opportunities in line with PPI's mission
Through the faithful support of ministry partners like you, we are expanding our training in Haiti and praying and planning to introduce PPI training in our next country. Thank you!
Want to give to help us train church leaders? CLICK HERE to donate Desire to learn more about PPI's beliefs, vision and strategy? CLICK HERE Have a question? ASK HERE
WHAT HAS ALREADY HAPPENED THIS YEAR?
Feb 20-March 4, 2022  – Pastors Training in Cap Haitien and Gonaives, HAITI
The Lord gave us the opportunity to train 223 church leaders in two cities – Cap Haitien and Gonaives. These two conferences may have been our best yet! We awarded 223 Thompson Bibles to each church leader who completed Course 1, gave 500 Creole Bibles and thousands of gospel tracts to these leaders for their churches. Read a summary of this trip HERE.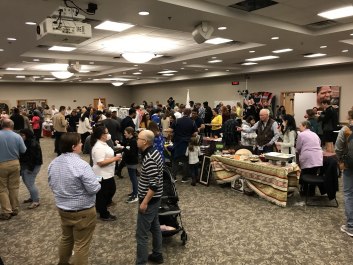 March 7-10, 2022 – Participate in World Evangelization Conference at Dallas Theological Seminary, Dallas, Texas
The seminary asked me to participate in its World Evangelism Conference on March 7-10. I traveled to Dallas immediately after our pastors conferences in Haiti and really enjoyed the time with students and other mission leaders. This opportunity gave wider exposure to our work as well as provided opportunities to encourage and influence future church leaders in Jesus' mission around the world. Check out info and watch videos of WEC week HERE.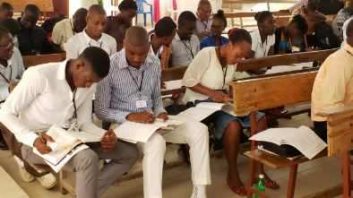 July 8-21, 2022 – Pastors Training in Ouanaminthe and Cap Haitien, Haiti
In the Lord's strength, we returned to Haiti this summer to offer three courses in two cities in northeast Haiti. This allows us to train around 300 church leaders. In Course 1, we trained the incoming class of the new Bible college in Ouanaminthe, directed by Pastor Jasmin. We also continued to mentor our Haitian ministry team in leading PPI courses. CLICK HERE to help provide Bibles and other ministry resources for church leaders in Haiti.