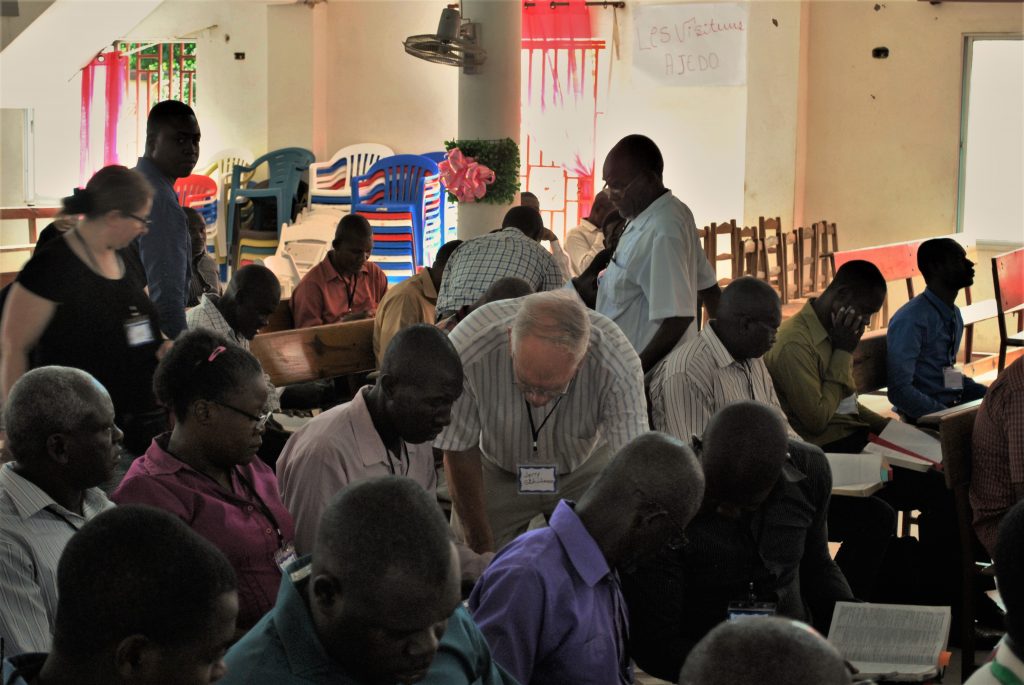 Esau Paulema, Co-Founder and Haiti Liaison
We consider Pastor Esau the founder of Thompson Bible pastoral training in Haiti. In 2010, he asked us to return to Haiti to train pastors. Since then Esau has prayed and worked tirelessly to make every conference happen. He is a humble, mature Christian leader respected by his fellow pastors, a key partner and advisor to PPI and a beloved brother to us.
Jerry Schuitman, Co-Founder and Board Member
Haitians and Americans alike view Jerry as a "Father in the Faith." A retired math professor, Jerry has been part PPI training from the beginning, giving heart and soul to encouraging, training and resourcing pastors. He also serves on the board of PPI.
Ken MacGillivray, Co-Founder and Executive Director
While a student at Dallas Seminary, Ken befriended a number of international church leaders and the seeds of Partnership of Pastors International were planted. He has worked at a Big Six accounting firm, and pastored in the NYC metro area and mid-Michigan for more than two decades. In April 2019, Ken answered God"s call to formally establish and lead Partnership of Pastors International. More about Ken
Mission and Coordination Teams
We invite 1-3 U.S. team members to experience our training conferences. Interested in going with us? We intentionally keep our U.S. teams small so that we can work well with an in-country Coordination Team. This Coordination Team consists of Haitian church leaders who have completed at least one PPI course. These brothers and sisters work with us joyfully and tirelessly to put together all aspects of the conference.