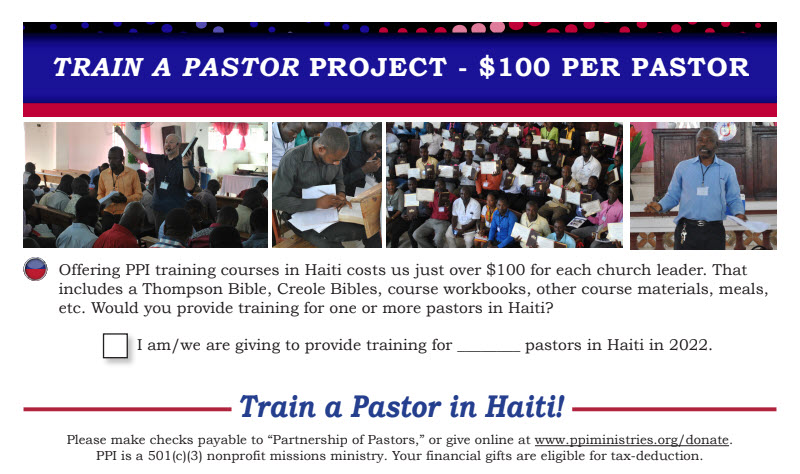 Train a Pastor in 2023
This is literally a life-changing, church-changing, community-changing investment! Through 2023, we plan to train over 1450 pastors in 13 conferences in 4 key cities in Haiti. You can help us do that!
Partnership of Pastors International is a 501(c)(3) nonprofit organization. Your gifts are eligible for tax deduction.