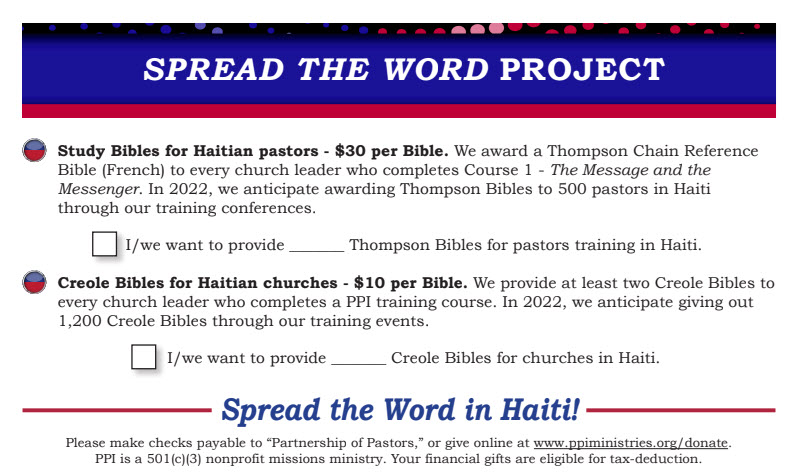 Spread the Word in Haiti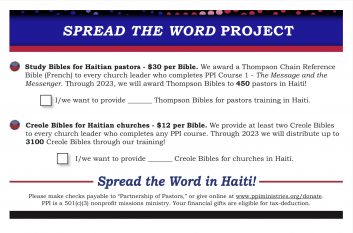 Through 2023, we plan to award Thompson Bibles to 450 pastors in Haiti who complete PPI Course 1. With the Lord's help, we will also distribute up to 3100 Creole Bibles to church leaders who complete any PPI course. Thank you for helping us do that!
Partnership of Pastors International is a 501(c)(3) nonprofit organization. Your gifts are eligible for tax deduction.