Lots of landscapers drive past our house in a day. I've never sat on our front porch and actually counted them, but it's a lot. And it makes sense. Grass needs cutting, bushes need trimming. Landscapers get it done.
I tend my own lawn. (I like doing it, and I need the exercise.) But if I were looking for a landscaper, I would hire someone who 1) really knew what they were doing, 2) consistently did it with excellence and 3) did it at a good price. Wouldn't you? If you use a lawn service, you know how important these things are.
What's true of landscapers is also true of missions. A LOT of mission organizations exist in the United States. That's a good thing, but Christians, churches, and mission leaders rightly ask questions such as:
Do we REALLY know what we're doing? In other words, are we focused on the right things?
Are we consistently doing missions with excellence? Are we as effective in the Lord's mission as we could be?
Are we doing missions at a good price? Are we making the most of the funds God provides?
For eternity's sake, we should be as clear, strategic and effective as we can possibly be!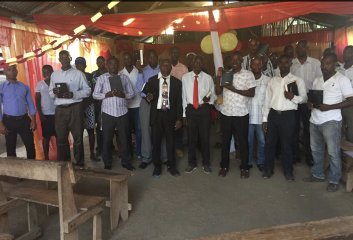 Did you know that 90-95% pastors lack access to good ministry training? 90-95%!! Church leaders in countries like Haiti will never be able to go to Bible college, let alone seminary. They don't have the money to do it. These pastors also lack basic ministry resources, including the Bible.
That's why PPI is committed to offering short-term, high impact ministry training in accessible locations to front-line church leaders. We take ministry training to pastors so they can continue to live and minister in their home setting. PPI training doesn't replace Bible college or seminary training. That's not our intent. Rather, our training complements Bible college or seminary by providing a solid foundation for more formal ministry training – if a pastor and his family are able to access it.
But for the majority of pastors who likely will not be able to access formal Bible college or seminary training, PPI courses provide a foundation in God's Word and practical ministry training for them to build on in their churches and communities.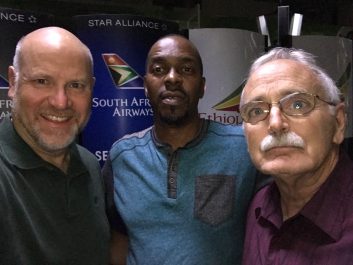 I'm convinced that this focus on encouraging, training and resourcing national pastors is the right WHO, WHY an WHAT for missions in our generation! This isn't rocket science. Rather it's an ACM for me – an area of moral clarity. And I am so thankful for the "fellowship" of mission organizations with the same focus that PPI is privileged to be part of – The Thompson Bible International Institute (aka Help for Christian Nationals) led by Dr. John Jauchen and African Pastoral Training directed by Chuck Ballard. As a fellowship of ministries, we're focused on the obvious need – the 90-95% of pastors who lack access to good ministry training – and we're committed to addressing that need with excellence and cost-effectiveness.
Okay, enough on that. I need to get my lawn mowed. Learn more about partnering with us HERE.