God wants us to give like a child – and an adult. I had two reminders of that recently. One of our faithful supporters contacted me a couple weeks ago to ask if they could stop by our house. Their son wanted to give something to Partnership of Pastors. Later that afternoon their son quietly handed me a small paper box he had made and colored. It was filled with change and bills – $63.45 in total. I was so moved! His mom told me later that he had saved birthday and allowance money to give to PPI.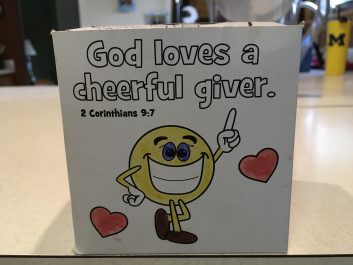 He gave like a CHILD – humbly, generously, freely. God wants all of us – whatever our age – to give like that. Jesus often points to the simple faith and self-forgetful worship of children as examples to all of us (Luke 18:16-17; Matthew 21:15-16). I was reminded to give like a child.
That same week a potential supporter emailed me to ask, "How can I see where moneys/donations are distributed? How much is designated for salaries, overhead and actual support to those being ministered to?" He apologized for the "crudeness" of his question. Here's how I responded:
That's a great question, not a crude one. And it's a question we need to ask – especially these days – of every mission ministry like PPI, every charity, and every church.
PPI financial statements are open for anyone to look over. I'm attaching our most recent statements. It may also help you to see our budget categories (attached), where you can see that we invest 90% of contributions into our main work of pastors training conferences. We call that ETR – encouraging, training and resourcing. The remaining 10% of our budget supports our main work through partner development/contact and administration.
Once you've had a chance to look these over, let us know if you have more questions. And thanks for asking! I encourage you to avoid supporting any ministry or organization that won't show you this information and more – except for donor information, of course, which must remain confidential.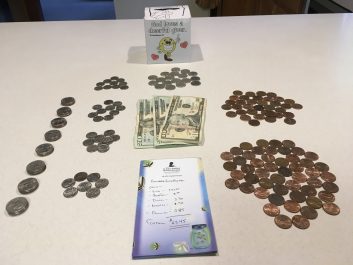 God wants us to give like ADULTS – with discernment, wisdom and strategy. We are so grateful for your faithful, generous support of Partnership of Pastors International. And we want you to be completely confident that every penny you give is invested with integrity and strategy in our mission of encouraging, training and resourcing Haitian pastors. We want you to be free to give like a child and an adult!