I have good news and bad news. I always have mixed feelings when someone says this to me, don't you? Hope and foreboding. Anticipation and anxiety. We have  good news and bad news about our next trip to Haiti in December.
The Good News
The good news is an answer to our prayers: The United Nations voted to send a multinational force to Haiti to help the country's national police combat the gangs. Led by Kenya, this "police force" should land in Haiti some time in January. That's good news for Haitians and for PPI!
The Bad News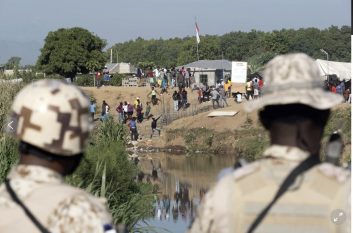 We also got bad news this past week that directly affects the city of Ouanaminthe, where we plan to train church leaders in December: Tensions are increasing between Haitians and Dominicans in northeast Haiti, precisely where we plan to go in December. Haitians are digging a canal off of the Massacre River, which serves as part of the border between Ouanaminthe, Haiti and Dajabon, Dominican Republic. The current president of the DR is anti-Haitian and strongly against the canal. He sent troops to the border and closed it to Haitian entry. The anti-Haitian sentiment is causing thousands of Haitians to leave the DR, many through Ouanaminthe. That's bad news for northeast Haiti and for Ouanaminthe in particular.
Read more about the multinational force HERE and the current situation in northeast Haiti HERE.
We've looked forward to this trip since summer, but, given the security concerns, we considered canceling it. These past two weeks, we devoted a lot to time to prayer and had a number of conversations with Haitian and American friends to get on-the-ground and up-to-date information about security in northeast Haiti. I have been assured that Cap Haitien (the city we fly into from the United States) and Ouanaminthe are reasonably safe for our team. That's great news!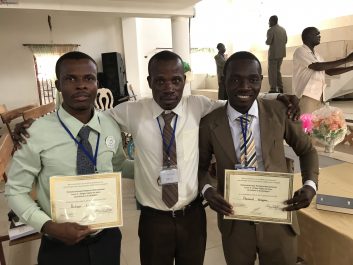 So we're going to Haiti in December as planned! We will offer Course 4 and Course 1 in Ouanaminthe for around 250 church leaders. We will also take part in the first graduation of the Evangelical Theological College. Please pray for our preparations, our travel and especially our time with Haitian church leaders. Through God's Word, we have good news for bad news!
Opportunity for You on Nov 2
We also want to make you aware of a good webcast on training international church leaders on Nov 2 from 12:00-1:15pm. This webcast will help you understand more why we believe U.S. Christians and churches must make it our missions priority to train church leaders in developing nations. HERE'S THE LINK
Dr. Michael Ortiz, director of the International Council of Evangelical Theological Education (ICETE), will present. PPI is a member of ICETE, and I know Michael Ortiz personally from Dallas Seminary. I had the opportunity to attend the ICETE conference in Izmir, Turkey last November, and it was amazing! I look forward to hearing an update from Dr. Ortiz on this webcast and encourage you to join me!