No doubt you've the heard bad news from Haiti. President Jovenal's assassination in July. The earthquake in Les Ceyes in August. To top it off, on October 16, an armed gang kidnapped 17 American and Canadian believers traveling with Christian Aid Ministries near Port au Prince. The gang, 400 Mawozo, has demanded a ransom of $1 million for each person. Ugly events. Bad news. And we're right to pray faithfully for believers, churches and political leaders in Haiti. We're right to do whatever we can to alleviate the largely unnecessary suffering of people precious to our God.
But I want you to hear some GOOD NEWS from Haiti. I don't want God's powerful, gracious work to get lost in all the bad press on Haiti right now.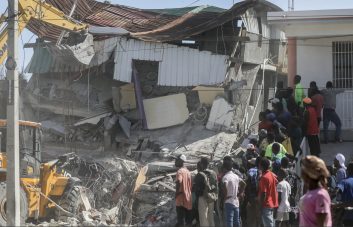 Les Ceyes – After the earthquake, PPI Board member, Tony deBari, traveled to Les Ceyes to serve on a medical team. Pastor Jasmin Joseph, one of our key partners in Haiti, rallied evangelical churches in three departments of Haiti to raise funds for food, water and shelter in Les Ceyes. We put the word out about Jasmin's work, and many of you responded with a special gift. One supporting church especially responded to this need. Thank you, friends!
Ouanaminthe – Pastor Esau Paulema told me earlier this week that Christians in his city joined together for three days of fasting and prayer for Haiti and especially for Port au Prince, the capital city. A group of our partner pastors there founded a Bible college last year and continue to offer classes each Saturday to around 50 pastors. They told us they were inspired to build upon the training they received from PPI.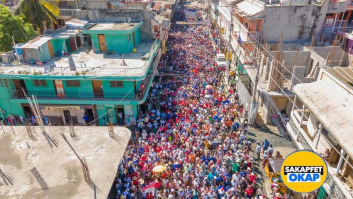 Cap Haitien – This week, believers representing over 200 evangelical churches walked peacefully through Cap Haitien. They prayed for their nation, worshipped and heard from Scripture through their pastors. God is stirring His people to prayer, love and good deeds! This is good pastoral leadership that results from solid pastoral training like that offered by PPI.
PPI pastors training – We will offer two pastors training conferences in Haiti in February/March. On the advice of many friends in Haiti, we will postpone our training in Port au Prince until the city is more secure. We plan instead to offer training in Cap Haitien and Gonaives. Please pray for us as we work out all the details of these next two conferences. As the Lord wills, we will lead three (3) more training conferences in Haiti in 2022 after that. We're excited, thankful and depending on the Lord to continue to make us part of His mission of Good News in Haiti.
Thank you for partnering with us to make that happen! ***DONATE HERE***