Haitian believers will gather at 4:00pm today to pray for our upcoming training. Pastor Jasmin, one of our key leaders, sent this message yesterday:
Hello, brothers and sisters! Tomorrow, God willing, at 4:00pm, we will pray for the conferences in February. We Haitians will gather at the church where Pastor Michel is. Thanks. God bless us.
Many of us here plan to pray in unity with our Haitian brothers and sisters.
Not long after, Jasmin sent his message, our daughter, Katie, texted me with this note:
We prayed for the conferences, Haitians, and you during class today. Drs Richard and Yoder remembered meeting you. 🙂
Katie is currently a third-year student at Dallas Theological Seminary, my alma mater. I thought, "Wow! The Lord is encouraging us to pray!" Will you pray with us for our next pastors training in Haiti?
From February 8-23, we will offer three courses in Gonaïves and L'Estére, cities on the west coast of Haiti. We will lead Course 1 in both cities and also offer Course 2 in Gonaives. Registration is going well, and we should have full courses – 112 church leaders in each course.
Would you pause today at 4:00pm to pray in unity with us? Pray that God's Spirit will fill us with:
Joy and unity on our ministry team as we work together
Love and honor for each church leader who attends our courses
Patience and good humor, especially on the first morning of each course as we finalize registration, manage a waiting list, distribute materials and get started in the training. It's a little crazy!
Wisdom and effectiveness in leading each course and answering questions. Our Haitian team will lead all aspects of Course 1 this time with my coaching and encouragement. We're excited about this step!
Good health through long days of Kingdom work and good rest at night
Protection from any disruption or gang activity, especially in L'Estere, a city closer to Port au Prince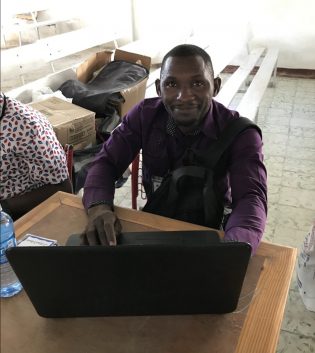 Without Him, we can do nothing of value for Christ and for Haiti. Jasmin encouraged us with Matthew 6:33, translated from Creole to English:
Rather, we try to give the things of the Kingdom in the sky [Heaven] the first place in our lives. We try to live as God wants it first. Then God will give us all these other things as well.
Amen.