Distance Brings Clarity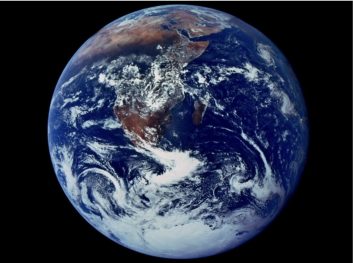 We sometimes see things more clearly from a distance. As Apollo 8 astronauts orbited the moon in 1968, they were surprised that they focused more on earth than the moon. No one had ever seen the world from 200,000 miles away, our beautiful blue home. One later said, "We traveled to space to discover the moon, but we ended up discovering the earth."
I've had the privilege of worshipping with brothers and sisters in Christ in different parts of the world, especially Haiti. This Sunday we gathered with Haitian believers at Église Baptiste Bethleem (Bethlehem Baptist Church) in Cap-Haitien to sing praise, read Scripture, pray and hear teaching from the Bible. Next Sunday – Resurrection Sunday – we will worship with our host church, Église Méthodiste (Methodist Church), in the town of Limbé. This "distance" has prompted a lot of thought about what we can learn about praise and worship from Haitian churches.
What We Can Learn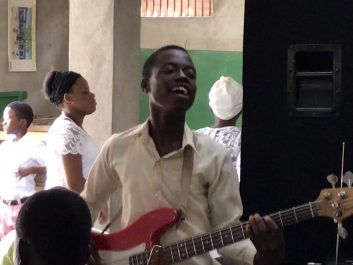 I once asked our Haitian team what makes the praise time so effective in their churches. They pointed to:
A good praise leader – gifted, genuine, able to direct the instruments as well as the congregation.
Good musicians – not only good musically but willing to follow the lead of the diriger (the worship leader)
Good songs – words and music (I have yet to encounter a song in the Haitian evangelical church lacking solid words and "singability")
This is good advice to churches everywhere. I see three more strengths in the Haitian church that we can learn from:
Haitian churches teach and enjoy praise music at all ages.

They value children, youth and adult singing groups. People of all ages sing in their classes, and children stay in the worship service to take part in all that happens. Haitians are gifted musically, and churches value and develop these gifts for the Kingdom of God. We can learn from that!

The words of Haitian praise songs and hymns, whether in Creole or French, focus on God's greatness, covenant love and care for His children.

In addition, Haitian worship songs often speak to specific areas of personal life. Many songs address our submission to Jesus' lordship and our commitment to obey Him and live for His mission. As a whole, Haitian worship seems more God-centered and less us-centered.

Finally, Haitian churches take extended time in their worship services to praise God.

Singing and praise typically last for over an hour, longer on special Sundays. Haitians take time to sing ALL verses of songs (with the chorus) and often come back to repeat a key verse. They linger on the central truth of a song. That engages people's hearts and emotions. I'm not suggesting that our churches add an hour to our worship services, just that we structure our time to give uninterrupted "linger" time to praising God.
What Worship Does for Us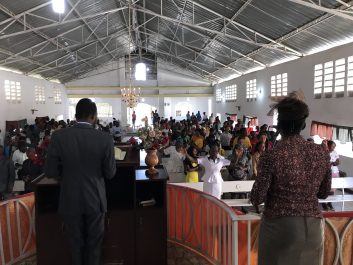 What praise and worship can and should accomplish in our gatherings has grown more clear for me. Jesus told us to worship God in Spirit and in truth (John 4:21-24). That is, to genuinely worship the Lord, we must be united with His Spirit (we belong to Christ) and aligned with His truth (we live according to His Word). When we worship God in this way:
We're

reminded

of God's truth and promises.
We

release

our doubts, struggles and sins to the Lord.
We re-commit to loving Him and following Him.
Reminder then release then re-commitment – I have seen and experienced this progression most clearly in Haitian churches. All this happens – or should happen – whenever and wherever believers in Christ gather to sing, pray and hear from God's Word! My Haitian friends have taught me to focus on these things whenever I have the joy of gathering with others to worship God.
By the way, we give the book, God-Pleasing Worship (in Creole translation), to pastors who complete PPI Course 3 – Leading Jesus' Church (Mission and Strategy). This book is based on an excellent biblical study and sermon series by my long-time friend, Pastor Joe Talone. If you would like a copy of this resource in English for a suggested donation of $10, CLICK HERE.
Oh come, let us worship and bow down; let us kneel before the Lord, our Maker!
For he is our God, and we are the people of his pasture, and the sheep of his hand. (Psalm 95:6-7)