It's official! We will offer pastors training in our next new city – Gonaives – this February. Over 300,000 people live in this city situated on the west coast of Haiti. Gonaives is a 90-mile drive north from Port-au-Prince, a 60-mile trek southwest from Cap Haitien, or a three-day sail from Guantanamo Bay, Cuba. (I don't think many people make the boat trip!)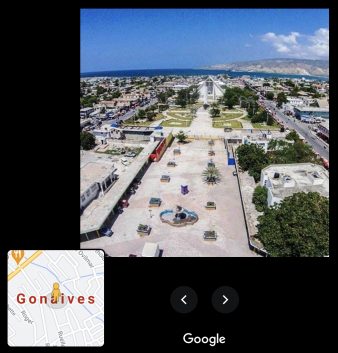 We will fly into Port-au-Prince then catch a charter flight with Missionary Aviation Fellowship (MAF) from Port-au-Prince to Gonaives. Flights to/from and within Haiti have become more expensive and more complicated because of COVID-19 and recent unrest in Haiti. For example, U.S. airlines now fly only to/from Port-au-Prince – no other Haitian cities.
But the Lord is good! Over a year ago, we formally affiliated with Missionary Flights International (MFI), an aviation ministry based in Florida. To date, we have used MFI to ship our training materials and medicines to Haiti. Going forward, we will use them for our U.S. mission team flights as well. We also can fly with MAF in Haiti, which we'll do in February. Both MFI and MAF are fantastic mission organizations with a long history of facilitating the Lord's harvest. They're a joy to work with!
Our partner pastors in Haiti tell us that church leaders in Gonaives are waiting eagerly for our training in their city. We had a few pastors from Gonaives at our training conference a year ago. They had traveled for many hours over rough, dangerous roads. They were one of several groups of pastors who asked us to bring PPI training to their city. We thank the Lord that we can do that beginning in February!
ACCESS to training is a huge problem in Haiti and other developing countries. For so many front-line church leaders in places like Haiti, the financial, family and geographical barriers are insurmountable. But with the Lord's strength and your partnership, we're doing something about that! Partnership of Pastors International offers short-term, high-impact ministry training in accessible locations. Our courses are "traveling Bible college" or "circuit-riding seminary" in cities like Gonaives.
Training 110 church leaders in this new city will cost PPI about $100 per person, or around $11,000 total. That's over and above our U.S. mission team fees and expenses. The cost of Thompson Chain Bibles in French make up half of our per-pastor cost – $50 per Thompson Bible for purchase and shipping. Would you invest in training pastors in Gonaives? You can donate HERE.