I leave for Haiti next Wednesday (Feb 8). Please pray for this trip! We'll offer three PPI courses in two cities on the west coast of the country – Gonaïves and L'Estére. This will be our first time in L'Estére (Haitians pronounce it "les-teh").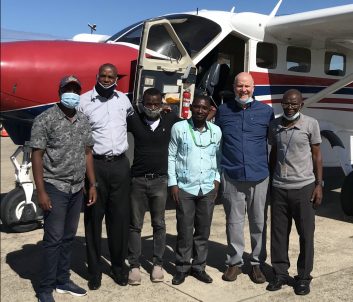 A few specific prayer points: First, please pray for fairness and favor as we get our course materials through Haiti Customs on Friday morning (Feb 10). This can be a frustrating and expensive process, but "the heart of the king is in the hand of the Lord" (Prov 21:1).
Second, we'll offer Course 1 in the city of L'Estere for the first time. We won't stay overnight in the city, however, because of recent gang activity there (L'Estére is about 2 hours north of Port au Prince). We will stay in Gonaives and drive to and from L'Estere each day. Pray for the logistics and our safety as we train pastors there.
Third, our Haitian team will lead Course 1 by themselves on this trip with my encouragement and coaching. They're ready and willing! Pray for them to prepare well, lead well and experience the Lord's joy and Spirit-filling as they lead. As it worked out, I actually will leave Gonaives the morning of our last day of Course 1 in Gonaives. It's the only day/time MAF could fly me back to Cap Haitian because their other planes are out of service for two weeks. I tried every option to stay through Feb 23, but with no success. I was frustrated at first then realized this is a perfect opportunity for our Haitian team to conclude Course 1 without me there. This is a good step for them, and I'm excited for them!
Finally, pray for our team prayer and planning times, especially for our NEXT training in early April. We're talking about going to two new cities on the north coast of Haiti – Port de Paix and Saint-Louis – where we have many invitations and good connections with potential host pastors.
Thank you so much for bringing us to our Father's throne of grace. We look forward to being used by the Lord to encourage, equip and resource church leaders who go on to lead their churches well to reach entire communities for Christ. All for His honor and praise!