Hi, Everyone. We hope you're having a wonderful summer so far! We want to update you on the Shop and Share project and invite you to PPI's Summer BBQ.
SAS – Thanks!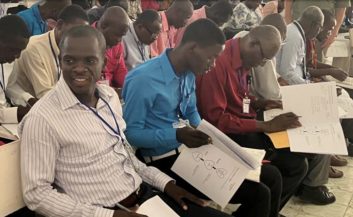 Thank you for participating recently in our Shop and Share (SAS) project. You "shopped" and gave toward Bibles (especially!), course workbooks, team T-shirts, a communion set, and more. Thank you! We have purchased or are in process of purchasing each of these items for our next training courses or for our Haitian team members. (They're excited!)
BBQ – You're invited!
You're invited to PPI's Summer BBQ on Sunday, August 13, from 5:00-7:30pm. We'll gather at Ken and Rena's house (465 Mayflower Drive, Saginaw, MI) for good food and conversation, a PPI update, and QA time with Ken and Pastor Isaiah. (Isaiah will be with us from Haiti.) We will provide meat, drinks, condiments and all paper products. Please bring a dish to pass and RSVP here with the number coming. If you're not able to bring a dish, come anyway. We will have plenty of food. Come and enjoy!
* If you live outside Michigan, we still may get to see one another in August. Isaiah and I plan to visit supporting churches and friends on the East Coast from August 17-30. Dates and details to come.