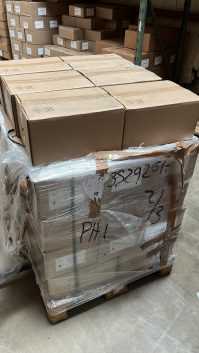 We recently purchased 336 Thompson Chain Reference Bibles in French. With the 270 Thompson Bibles we have already, this purchase gives us enough Bibles for our Course 1 training this December and all of 2023. Yay! This week, we finalized a purchase of 600 Creole Bibles for our December courses. Early in January, the Lord helping us, we will buy another 700 Creole Bibles for our training in February.
We thank the Lord that we are able to get both Bibles! That's not a given right now. Everyone is having a harder time getting these Bibles – especially Creole Bibles – because of shipping logistics, increased costs and unrest in Haiti. Contribute toward Bibles HERE
What do these purchases of Bibles allow us to do? As the Lord wills, from now through 2023, we plan to:
Train over 1450 church leaders in 4 key cities in 3 Departments of Haiti

Award Thompson Bibles to 450 pastors who complete PPI Course 1

Distribute up to 3100 Creole Bibles to church leaders who successfully complete any PPI course

Through trained pastors, touch the lives of 15,000 or more people in Haiti with the life-changing truth of God's Word!
As the Lord provides funds, we would also like to begin offering training in a second country where we have connections with respected ministry leaders and solid invitations. Pray for us about that!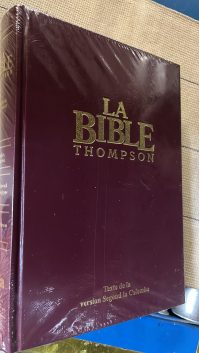 PPI is a Bible-saturated mission ministry. We're committed to training church leaders through the Scriptures to shepherd their congregations, live out and proclaim the gospel in their neighborhoods, and address needs in their community on the foundation of gospel truth and disciple-making churches.
The Thompson Bible is our bread and butter in this work. The Thompson Chain Reference Bible is used all over the world to train church leaders, and it is the foundational tool we use in all PPI courses. Why? The Thompson Bible gets church leaders face to face with God's Word, where they're led to consider context and allow Scripture to interpret Scripture. (Many of you experienced that in our recent Intro to the Thompson Bible workshops.)
Since we have one swing at raising up godly, Bible-centered pastors, let's do it right. Let's help them secure their anchor in the bedrock Truth of God's Word in all aspects of their personal lives and church leadership.
We're seeing the fruit of this bread-and-butter commitment in pastors and churches in Haiti, and we praise God for it! A young pastor, Alfraél St-Armand, came up to me on the last day of our Course 1 training in July. He was bubbling over with joy. He shook my hand and thanked me again and again for our training and the Thompson Bible – which he had just earned. He then handed me a note he had written. One sentence really gripped me. Pastor Alfraél wrote, "So, I don't know how I can [tell] you thanks for this training [in] the Word of God."
This is why we push through shipping problems, increased costs and logistical issues to buy Thompson Bibles and Creole Bibles for pastors and churches in Haiti. Thanks so much for helping us do it!