Later this morning, a DC3 plane carrying all our training materials will land in Cap Haitian. Will you pray for Esau and Jasmin as they pick up materials, negotiate Haiti customs (not an easy task), and hire a truck to carry the materials to our two training locations? They will pick up 24 boxes of PPI materials weighing 660 lbs. in total. This shipment consists of 14 boxes of Thompson Bibles, 3 boxes of course workbooks (345 copies), 1 box of God-Pleasing Worship books, 3 boxes of conference supplies, and 3 boxes of gospel tracts in Creole. Esau already has 700 Creole Bibles at his house for our July training.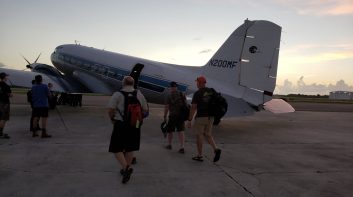 Brian and Dawn Clark and I fly to Haiti via Florida this Friday. Will you pray as we go? Your faithful, fervent prayers are one powerful way that God uses you to SEND us to train pastors in Haiti and other developing countries. Ask our Father in Heaven to give us reasonably on-time travels, energy and health in the heat, and especially love, obedience, peace and joy so that we serve Him well as we encourage, train and resource 336 church leaders in two cities in Haiti. Pray that the Lord will keep the pastors healthy and attentive throughout their training and give them open hearts to His Word. Pray that they will be excited and determined to put into practice all that they learn. Ask our powerful Savior to protect us from the attacks and schemes of Satan.
Not by might nor by power, but by My Spirit says the Lord Almighty. (Zechariah 4:6)
Apart from Me you can do nothing. (John 15:5)
And when they had prayed, the place in which they were gathered together was shaken, and they were all filled with the Holy Spirit and continued to speak the word of God with boldness. (Acts 4:31)
While they were worshiping the Lord and fasting, the Holy Spirit said, "Set apart for me Barnabas and Saul for the work to which I have called them." 3 Then after fasting and praying they laid their hands on them and sent them off. 4 So, being sent out by the Holy Spirit, they went . . . (Acts 13:2-4)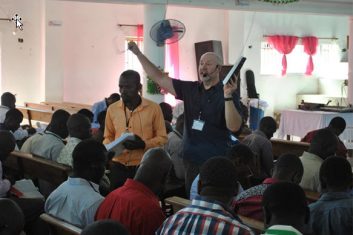 We will lead Course 2 and Course 1 back to back in Ouanaminthe on July 11-16 (Mon-Sat), then we'll travel north to Cap Haitian to lead Course 2 there on July 18-20 (Mon-Weds) before returning to the U.S. on July 21. We will also visit two Haitian churches (I'll preach for one), lead a Bible College class, and spend time with a group of young adults learning English. We'll have full days as always!
Please pray for us! Your prayers move the heart and hand of the Lord as He sends His laborers into the harvest fields. These fields are ready for harvest, and we look forward to rejoicing together when we return. Thanks for being part of our Sending Team!